the logical road to the future of electric vehicles
Demand for electric vehicles (EVs) is accelerating globally. The EV battery is at the heart of this transition to decarbonization. Find out how the logistics of electric vehicle batteries can be adapted to precisely cater to growth in your market.

As you may have noticed: more and more electric vehicles (EVs) are hitting the streets. Demand is accelerating globally. Obviously, EV batteries are at the heart of this transition to decarbonization.
The reasons for this demand are varied and include rising prices for fossil fuels, government regulations, and simply the desire of people to be environmentally friendlier with low-emission travel(1).
As a result, the global market share is expected to grow from under 10% in the start of 2022 to 33% by 2028 and an amazing 54% by 2035. However positive this growth is, it comes with challenges. The current logistics setup for EV batteries cannot absorb this growth.
With our sights on the future, we are taking a closer look in this article at how EV battery logistics can improve in line with increasing demand, meeting the needs of the market.
These are the Four Main Challenges When it Comes to Electric Vehicle Battery Logistics
Different Batteries and Battery Sizes
The most common type of battery is lithium-ion, which is used as battery cells, modules, and packs for the different EV designs. The different batteries and battery sizes required for various types of EVs warrant different sourcing strategies for OEMs, making it difficult to easily source EV batteries in large quantities.
Geographically-dispersed Battery Production
As the production of EVs increases, more batteries may be stored in warehouses, where due to natural discharge, they may no longer be fit for purpose. When unused, they lose around 4% of their charge per month, at a shelf life of approximately 18 months.
Limited Shelf Life With Natural Discharge
Encourage a strong bond between the company and the new employee, and among the frontline workforce in general. By instilling the purpose, culture, and values of the company into the team and by explaining how each team member can help bring those to life, you can help to build a strong sense of belonging.
Inconsistent Regulations
On the national and international levels, there are no standardized rules as to how EV batteries should be moved and stored, resulting in high logistics and supply costs. The number of compliant facilities is low (4), and additional complexities emerge when damaged EV batteries come into the picture. They cannot be transported by air, and regulations are tight for road or ocean transportation.

Futureproof Your Electric Vehicle Logistics Setup
Unfortunately, the first main challenge is here to stay until a standardized approach to EV batteries is agreed on by the automotive industry. But there are many options for facing the remaining challenges in a way that enables you to be ready for the growing market.
Take EV battery production, for instance. In the beginning of March, General Motors announced its intention to source lithium and nickel from North America for its new range of electric cars (5) – reducing its dependency on Africa alone for raw materials. Likewise, to reduce reliance on cobalt, a major Chinese manufacturer, Contemporary Amperex Technology, produces batteries that use phosphate instead (6). You may also explore setting up battery manufacturing facilities in other regions, like Daimler who has constructed new facilities in Alabama.
With this diversification, you need a global logistics service partner who has the network and equipment, as well as knows the special requirements and regulations for moving batteries, which are considered dangerous goods. The right location for the battery storage facility is also essential – not only for smooth production but also for reduced carbon emissions from transportation.
For example, BMW opened its EV battery storage farm at its plant in Leipzig, Germany so that the batteries can be easily fed into the assembly line (7). If required, the power stored in EV batteries can even be used in the production process. Smaller storage areas can be located close to dealerships and repair shops to easily service the after-market segment.
Keep in mind that the battery storage facility needs to be optimized for these special goods. For the storage of EV batteries, the facility must have the optimal temperature as well as be free from corrosive and, naturally, flammable substances (8). To support the first in / first out (FIFO) principle, an inventory management system is necessary.
The Best Case: Optimal Charge Storage Service
With significantly more batteries being kept in storage facilities, FIFO might not be sufficient. The recommended solution to this is an optimal charge storage service, whereby the logistics service provider ensures that the EV battery remains at its optimal charge level by periodically charging and/or discharging it. The process is controlled by an electronic control unit (ECU) that continuously monitors the EV battery charge level. To define responsibilities and liabilities, a framework agreement needs to be developed in advance.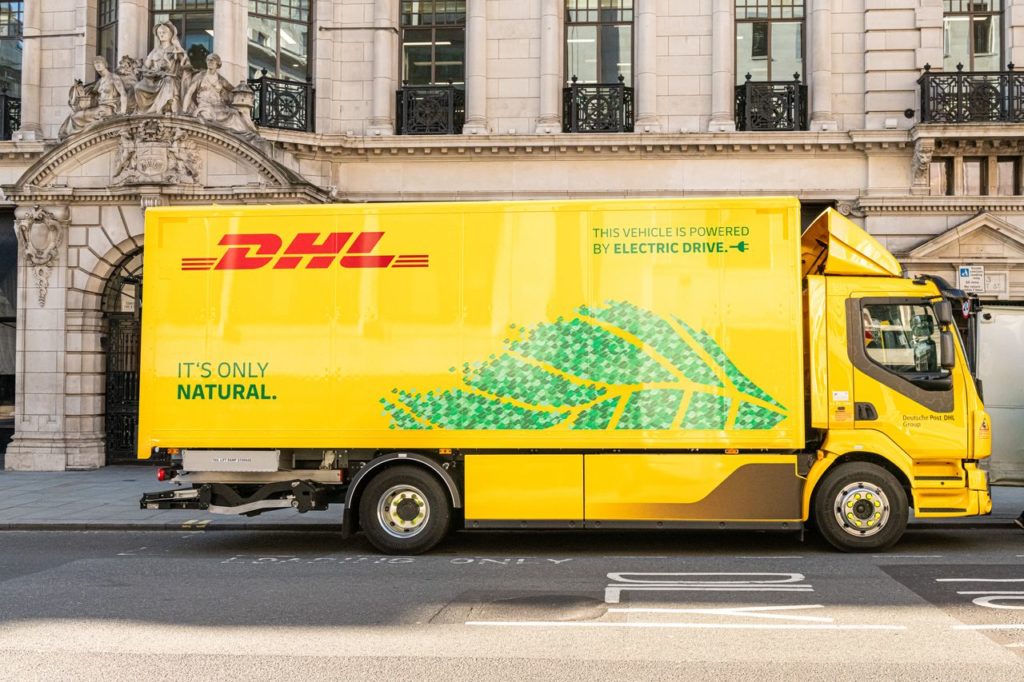 Electric vehicle batteries stored in a warehouse
At the end of their life cycle, recycling existing EV batteries is your best bet for reducing the mining and processing of raw materials, along with the adverse environmental impacts associated with these (9). The EV batteries can be repurposed for less demanding applications like stationary energy storage (10).
Attention: Defective EV batteries warrant immediate attention, and operational staff needs to be certified for handling dangerous goods. Defective EV batteries are flammable and can emit toxic gas (11).
Collaboration is the Name of the Game
In view of the many inconsistent regulations across the world, EV players can come together to push for a positive change in the industry. By working through industry-wide consortia and standardization bodies, manufacturers and logistics service providers can help to influence and standardize regulations across various jurisdictions.
An example of a consortium is the German-funded group of 11 partners, founded in April 2022. The consortium includes BMW, Umicore and BASF, who are committed to developing a "battery passport" that traces the content and carbon footprint of batteries in Europe to meet evolving standards regarding EV batteries (12).
To sum up: As the number of electric vehicles increases, logistics service providers and the industry can and must adapt in many ways to meet the needs for electric vehicle batteries – the heart of the transition to greener mobility.
Got Any Questions or Comments?
To learn more about EV battery logistics and the optimal charge storage service from DHL, feel free to connect with any of the experts below:
Sabine Mueller, Chief Executive Officer (CEO) of DHL Consulting, based in Bonn, Germany
Fabio Sacchi, Vice President responsible for Sales and Commercial Development of EV Logistics with DHL Customer Solutions & Innovation (CSI), based in Milan, Italy
Dami Adekoya, Vice President responsible for DHL Consulting's business in Asia Pacific, the Middle East and Africa, as well as Global Head of DHL Consulting's Auto-mobility Practice Group, and based in Singapore
Johnny Chan, Associate Consultant with DHL Consulting, also based in Singapore