Welcome to DHL Consulting

:

BUSINESS CONSULTING MEETS LOGISTICS EXPERTISE

Here is where business consulting meets logistics expertise. As an independent consultancy within Deutsche Post DHL Group, we have what it takes to create value for the business, its customers and any company that seek to improve their management and supply chain performance.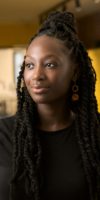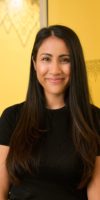 In a Nutshell: By leveraging our excellence, insight, unique collaboration, and objectivity, we enable our customers across various industries to solve any business challenge.
How We Serve You

:

Your benefits with DHL Consulting
These are just four of many clear and straightforward arguments for choosing DHL Consulting. It's as simple as that.

Get to Know Us

:

Connecting People. Improving Lives.
We're proud to make a positive global impact – for Deutsche Post DHL Group, for clients, and for colleagues.
Start a Career: Be part of a dynamic and diverse team. DHL Consulting is always looking for qualified individuals who have what it takes to rise to the top.








Reviews

:

What our employees are saying
Since joining DHL Consulting, I've worked on a wide range of projects; everything from strategy to digitalization … across a wide range of functional and business areas.
It's fascinating to see how much value and impact digitalization and robotics will have on the future of logistics.
Alessandra,
Associate Partner
After two months of interning at the Singapore office, I thought I would love to join full time, so I reached out to HR in the Bonn office … and here I am.
We believe that diverse teams are more efficient, more creative, and this enables us to create the biggest value for our customers.
Christin,
Head of People Development
When you have a project in the Group, … you will not only have contact with our business units, but also with several industries like automotive, healthcare, or life sciences.​
Insights Blog

:

Read insights from our experts
Visit our blog and discover the latest trends and developments
DHL Group's Human Rights Commitment

DHL Consulting recently helped DHL Group review and revise its existing human rights due diligence process to make the Group best-in-class at managing human rights risks.

The Future is Looking Bright for Reusable E-Commerce Packaging

The future is sustainable – and to achieve this, sustainability must start today. Taking another step in this direction is DHL Consulting and WWF-Singapore. They got together to conduct a reusable packaging pilot project for e-commerce – and the findings…

The Logical Road to the Future of Electric Vehicles

Demand for electric vehicles (EVs) is accelerating globally. The EV battery is at the heart of this transition to decarbonization. Find out how the logistics of electric vehicle batteries can be adapted to precisely cater to growth in your market.